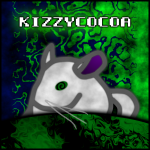 Hello Filip
Not a problem at all. It's good to see a thorough account of my ban this time, as well as a cast iron unchanging reason. I shall treat this, as I said before, as the ultimate and final reasoning for my ban.
I see. Well, tomayto, tomarto I suppose. Saying "my actions were harmful" requires a demonstration that you know that you did wrong, as the actions are inherently bad for being harmful. Still, fair point, we'll see where this goes. I apologise in advance for the length of my reply, but please do acknowledge, you're going through the entire history of my conduct on Freddit and beyond in order to make this ban stick. A response to this will naturally be long.
Firstly, I cite Kairinezz's case as an example of me knowing from the out that anything I did would not sway the appointment process. This does not mean I didn't want to take a punt at the proper channel. I did not come into this expecting to change the process whatsoever, and trying to use that as a point is still, I believe, a very weak and inherently laughable reason. The fact I decided to parody it up to Trump levels is one of the inherent proofs that there was no way I intended to truly change your system. Only a madman would believe that pretending to be a Trump-like figure on camera as a homicidal killer chinchilla welder would ever lead to an inherent change of whichever appointment process is used.
Further, there is no specific appointment process I am aware of. Sometimes you decide to hire one of your own, sometimes you try to acquire what can be tentatively called "CVs", and a few times, you tried to hire with the community, leading to a lot of bad blood and one very upset and now absent Doggo.
How I envisioned the campaign going is the admin application opens up, I send an entry for the Fleshmonger (which as you've seen is almost inadmissible), I run the campaign and we get a conversation about ban reform during this time, as well as some humorous art pieces of the mod team and the Fleshmonger. Hopefully, the application process this time is a poll, and if so, the Fleshmonger would ask users to vote. However, the candidate themself is also inherently laughable due to the presence of a VP, and trying to become elected as the president of Freddit.
The entire campaign is quite clearly not meant as a serious application to Freddit's team or an attempt to subvert the application process (which seems to change from election to election), but more as something to strike a conversation over ban reform, with a slim to none chance he'd actually get in. If he did, I would presume I would become a normal moderator and get to have a hand in ban reform from the inside. On top of that, I made an actual attempt alongside the Fleshmonger, which was the serious attempt. It was a simple two-pronged approach. Apply like normal myself, while also swaying the conversation to ban reform with the Fleshmonger, alongside a more silly application, just for any giggles that he actually did get through proper channels.
I am aware the presented function of the campaign, to elect the Fleshmonger, will not be successful in of itself, as a public pressure campaign. Or, has a slim chance. That however does not mean it was the true function. The true function, as I have held throughout, was always to start a conversation on ban reform, and to get people to support it. That is what led to his creation, and it remains his prime goal to this day. That has been the sole point of the entire premise from the get-go. The intention at no point was to cause "drama".
Drama is a nebulous term, so I would like to define it. Many definitions do not apply, but I will be as charitable as possible and pick 2 simultaneous definitions you may wish to adopt. The first, from the Collins Dictionary, is "You can refer to a real situation which is exciting or distressing as drama". The second, from Oxford Dictionaries, is "Exaggerate the importance of (a minor problem or incident)". I trust these are two succinct definitions you will agree to, in union or in part, when referring to drama. I would like us to keep this definition in mind going forward, unless you have any alternative views on the matter.
I am aware of the rough ban reason, yes. Thank you for finally clarifying the true and main reason for the ban, which contrary to previous statements, is finally revealed as the Fleshmonger event. Despite multiple comments that I was free to go ahead with it, this is the reason. But, I will put that aside for now. A reason is set in stone.
Once again, you try to predict my intent, which is wrong. Only I know my intent. Let me lay it out.
Following a conversation with Zach, he demonstrated he had no will to change the ban process of the Freddit Discord. So, with his refusal to step in, I pondered, how else can I help to sort out the Discord from my position as a banned user?
I have the need to fix it as people come to me, all the time, with their ridiculous ban reasons. I need to fix it, so these users stop having problems, and I stop getting constant messages about it. I cannot simply rest while my users are complaining, so I must act in their interests, or at least attempt to help with whatever I can do.
That is what a community leader does, you understand. If there were FNaFLore users complaining to Freddit constantly over our professional moderator conduct, I'd imagine you could be inclined to try to do the same, which would likely meet success if it were the will of the people and morally justifiable, because we would listen and be open to these complaints.
My intent was to take the scenario (Zach refuses to enact ban reform on Freddit's Discord), and to find a solution that makes ban reform viable from an outsider view. What better than a campaign to promote ban reform? One with all the funny trappings of real elections, which will help it to become more relatable. Initially aimed at the discord and partially to Freddit, but due to this whole incident, also aimed at Freddit. The goal was solely based on changing ban reform policy, as Zach refused to impose ethical and fair ban reform on his team. That has always been the intention. If I got elected, I could push for this from the inside. If I did not, the conversation would at least be started from the campaign videos.
Now that is explained, let's move past a few parts of the message that I will return to, and go to past dramas. I concede that both the Popgoes and Kizzylore events can be seen as distressing, and the former exaggerates the issue, mostly as I was wrongfully informed. The former was brought up with good faith, as Freddit is where you announce news for your projects. I had announced the entire fansite events throughout, which also led to Freddit-posted fanart. It was natural for me to post that, even in my ignorance of the proper situation, having been informed by Phisnom of a situation that did not exist.
You see, I accepted the Popgoes game before it was out, when my site strove for excellence in our picked games. This is why we have not added any Fuckboy, Rachael or TRTF content. These do not meet our standard for game and story quality, while Candy and Flumpty did. I needed a third, and Popgoes seemed to be going in that direction. So, I took it on. When I heard the story was bad, I freaked a little. We strove for excellence, yet because of my premature move, that standard was now in jeopardy, but I had done so much work on it already. So, I had to do something. In the end, thankfully, the story seems to be coherent and to acceptable levels of quality. But I was misled by someone internal to that team.
The second was blown out of proportion, but not particularly by me. I said something bad, yes. But being public figures, you understand that your actions are blown out of proportion when you do even the smallest of slip-ups. Even moreso if the game's creator comments on it. The intent was to post that message to an individual comment, but due to the public interest, it got blown up by the community. This is not an excuse, but a demonstration that I intended that incident to be solely to one user whom commented. It was not acceptable. It is certainly not as bad as it could have been, but it is still not acceptable, and I disavow my prior statement. The only reason I have yet to delete it myself is for full transparency.
Now, I want to return to a quote of yours before those two games. "Causing and fuelling drama". Here, I must demand a retraction in part. I see you mentioning I fuel drama. To fuel drama, I would allow and actively encourage this drama to fester. This is not what I did, as you admit. I apologised – and quite swiftly too. Even if these posts created drama, I was quick to put it out. I have not fuelled drama in regards to either of these posts, and would appreciate that the mod team recognise this as fact, and cease claiming I fuel drama. To date, I have done all I can to quell drama. I have never tried to fuel drama – which is the act of perpetuating and inflating the drama. This has not occurred. Ever.
---
That said, you go on to say these events happen regularly. So far, you have cited 2 issues. The Popgoes incident took place on the 12th of July, 2016. The Kizzylore incident took place on the 6th of November, 2017. That is a gap of 1 year and 4 months. Do you consider this a small enough gap for "regular" drama? I admit both of these are dramas, and I have laid out apologies for both. But if drama that is 16 months apart is considered regular, what hope does nearly anyone have to stay unbanned? Further, the campaign was planned for, at the earliest, January 2019. This is, if it were drama which I dispute, another 1 year and 2 months. Likely longer. Is this truly what you class as a regular occurrence of drama? Further, you say apologies lose weight over time. This implies the second apology has nearly no weight.
Humans are flawed. That I was able to, as a public figure, limit drama to just 2 incidents over the span of 2 years should be commended, not condemned. Further, you call these events similar to the Fleshmonger campaign. How? The Popgoes drama was over misinformation of the lore. There is no misinformation in the treatment of my users, as I demand screenshot evidence. The Kizzylore drama was over people pushing and pushing me from all angles, outside and internally of even my own moderator team. Here, this is not the case for the Fleshmonger. How are these dramas in any way related to the Fleshmonger campaign?
The FreeBlue campaign is no longer a real campaign. It is now an internal joke. The initial situation was blown out of proportion, but for – in my eyes – justified reason. My honest and forthright approach to civilly approach the mod team was overridden and denied by Popgoes having a literal, for lack of a better word, "bitch-fit" over the mods changing colours without his permission, as if his word was law. Indeed, I did spam blue a bit around the discord, but it was over the duration of a few hours, and that was it. I have been banned for 181 days, in addition to my time spent banned since. That was the 23rd of April, meaning my ban on Discord has been 1 year, 4 months and 9 days. For a single day of my protest, I think that's more than enough, no? Especially since the original ban time was 1 week, and I have not returned since.
But since that time, I've openly said the campaign is over. Look for "still, perhaps for shits and giggles, I can come back next week and continue #FreeBlue. but at this point, that's mostly over" in #srs-bsns. This is established from day 1. The campaign part of FreeBlue is over, the rest has been memes. What does FreeBlue even mean anymore? Though you can end it still, it's over a thing that's not even possible anymore. It's purely a meme now.
Now, I'd like to know how it was bad. Bad for whom, and how? Regardless, you post this proof about how I like to piss people off. Again, this is over specific people whom were instrumental to the FreeBlue event, not the entire community. But even so, I do not feel you can use this as an argument. Many times, your team has used my blue for their own memes. This is a meme. I agree it is, your team also agree it is by their use of the meme. I felt wronged, and in that, I forged this as a meme. This meme is my meme, and it is also no longer in my control. Many users make this meme. Your team's use of this meme demonstrate this fact. This meme has moved on from its initial drama, and has become its own thing. Much like the Streisand effect was initially distressing to a user, and now, it is a known and accepted term. FreeBlue is much like this. It is now a known and accepted meme.
Typically, I do not support drama. The Popgoes and Kizzylore thing, I defused as soon as I could. Freeblue is now no longer about the drama, and is its own meme. Further, I defused that by not returning of my own free will. I would argue I avoided any further proper drama by not going into the chat and again, not perpetuating the potential drama portion of the meme. This again goes back to your "Causing and fuelling drama" statement. I very much disagree with the latter accusation of fuelling drama. If anything, I've done all I can to defuse and avoid dramas.
We were doing so well in your appeal, but you leave yourself open for "more events". I want everything on the table. Please present all of these events, not just a few.
For The Dolls, I stand by my comments. Scott taking down The Dolls is terrible precedent. If you recall, HE caused the drama by threatening to take down my site, even though he had no legal right to do so. If you are looking to ban someone over that drama, I suggest you look to /u/animdude. He clearly caused that drama with an initial intent to take down an entire fansite over a genuine concern that he disagreed with. I only relayed my concern for the wider game industry (which I feel takes far greater precident than one small franchise about scary bears), which was later vindicated by Game Theory doing a similar video much later concerning FNaF fangames. Do you even know why you are saying "The Dolls drama"? That drama was his doing. My concern was genuine and founded in facts. I would like the mod team to acknowledge this and cease using this as some sort of proof that I cause drama. It was not me. It was Scott.
For the Basetown drama, I took part with an article 2 days before he stood down after prolonged unrest. If anything, I helped to contribute to that drama's end, as I chastised Justin and Wally for in my proper video. I recommend you rewatch that video at that point, as I lay out the proof that there were polls before on Basetown, met with resounding negativity from the wider community. Not only did I do this, but I gathered quotes from your very team, including a quote from you. You believed he had to stand down. You all did. I do not consider this a drama I caused. I consider this one that, if anything, I ended. My article did a service to the community. It ended drama, it did not cause or fuel it.
What I'd like to know, is how the Fleshmonger event – the pushing of moderator ethics – in any way relates to any prior drama, even by your definitions. Least of all how 2 incidents constitute "continuous behaviour".
Concerning the first source of my Fleshmonger message to Invaderzz, a lot of that message is evidently satire and overblowing it. Tell me the name of a single politician or public figure who doesn't do this. Hell, tell me the name of any FNaF Youtuber who doesn't do this. Though I do not hold much power over my memes nowadays, it is not to a level of "oh god, help me". That was hyperbole. I am also not going to appear on the American news to Make Freddit Great Again. Again, that's part of the joke. Hell, I told you that I heard him in the back room as if I have a physical Fleshmonger chained up there. I will not confirm nor deny this, but it would be very silly if someone claimed that if they did not. I will leave it to your own judgement as to if I have a Fleshmonger chained up in my garage, or if I was playing it up for laughs.
But besides all of this, you cannot use the argument of "posting it on Freddit would have caused drama, so banned". Even if we set all that aside, you had 9 months. Hell, you still have 4 months. To this day, not one of you has said "We disallow any Fleshmonger campaign posts. Bam. That's it. Conflict over. Instead, without warning, we get this permaban that took 181 days to get a straight answer, and the answer is moot as not only has it not occurred, but there are multiple avenues to avoid a permaban and talk about it.
Instead, you took what I believe to be the more desired path of banning me, rather than the proper moderator path of resolving the situation. Instead, you prove the need for the Fleshmonger by instantly jumping to a permaban. This is the issue I was tackling on the Freddit Discord, and the one that Zach agreed was an issue. Further, my policies have backing. Not only from the sensible adults of the FNaF community, but the common people too. You saw that thread. You saw the comments it got before you lot decided to use the convenient excuse of 5 reports – despite no negative comments – to bury it. This is the proof that you try to use as evidence 10. I know I stand with the community here. You want to try to face off your ban reform post with mine? We can do this. Let's go for it. Do a poll. See who wins out policy-wise.
That comment (11), as per its start, was done in jest. Hell, merely 3 comments down, I say you'll be scared of my VP as they "will give us the swing states of Freddit". I would still say, having the character of the Fleshmonger is not a bannable offence if paired with FNaF content. But if the campaign were banned, I would not endorse people posting the threads on Freddit. The art, no issues, as it's not the campaign posts. But further to that, what part of that implies it is an unsafe and uncivil event? We're not going to start doxxing people and swearing users down if the threads were banned. The event's purpose was clear, and still is.
I'd say the comment is not only one hell of a stretch, but also, I'd no longer consider it defamation as per his insulted reaction to the aforementioned Manly incident – clearly, assuming otherwise is offensive. I think at this point in the appeal, he would probably appreciate that animation. But that aside, do tell me how an animation of Invaderzz being screwed by Popgoes and Jdal is "A false and unprivileged statement of fact that is harmful to someone's reputation, and published "with fault," meaning as a result of negligence or malice", as per the definition of defamation.
---
I think what you're looking for is either Satire, Parody or a Caricature, all of which I welcome to myself or to anyone I may know. Further, it is fully allowed. I don't wish to harp on the Trump train, but It has happened in real life, and no-one is being sued, as it is protected speech. I do not condone defamation, which is as said before, a false statement of fact that is aimed to defame. Please show me where I have exhibited any sort of defamation, and I will happily retract it and apologise in full. I believe as of yet, anything I have said even close to that nature has been in my opinion fully, and not fact. Anything I claim as fact, I have evidence for. I have defamed no-one.
I will not comment on future issues. These first, then we can discuss other issues. But I will say, I am a public figure. Do you expect me to see others comment on my ban, and not relay a full and concise statement, rundown and commentary with proof? This is part and parcel of being a public figure in a community. This is what I have to do, as you had to do multiple times. I openly tell people, spread this in your circles because I am a public figure of the FNaF community, and as such I have a duty to let users know what's going on about my ban. This may include asking people to correct users on my behalf, or to explain to them my ban proper, before they think I just left. This is necessary.
I don't want to turn out how Doggo did, people lying saying "the mod team didn't do nothing" to him leaving, when I know full well that the brewing issues of the disrespect from the mod team tipped him off the edge, leading him down a road I am not at liberty to describe to you, besides the fact that he is fine. A comment that in the very recent past was evidently for good reason. As a public figure, I need my reason to be known. I need users to know why not only am I banned, but they can be banned for even saying my name nowadays. I reject any sort of insinuation that my public defence of my public ban as a public figure who is being publicly talked about on Reddit is anything that you can use against me. That is not how this works. The prosecution cannot use the existence of the defence as a reason to convict. That road leads to insanity.
To summarise, you say I need to, essentially, recognise the harm my Fleshmonger campaign would have done to the community. As of yet, I cannot recognise any harm it has done, nor recognise any harm it will do. We can talk about later events at a later date, such as the art contest. But as of yet, I still do not see what harm has or would be caused by the campaign.
Tell me, what harm has it done, or will it do? You quite clearly expect an acknowledgement that the campaign would do harm in one of potentially many specific ways. This implies you know the answer to such an issue already. You know what harm it would do already, and wish for me to repeat what harm it will cause, which you already know, because you expect me to apologise for it. Perhaps a set of charges specific to the Fleshmonger campaign would do well, as you're expecting me to acknowledge it would harm the community. Perhaps a good starting point would be, instead of making me divine the harm it would cause, telling me "We banned it because we know it will harm the community in X Y Z ways, which we want to be acknowledged"? That may be the better bedrock to start this conversation from. I am no child. Withholding the answer from me so I can learn from my mistake is not productive here. What is productive is laying out the answer, and asking for acknowledgement of the answer as harmful.
I am Sean "User #6" "Kizzycocoa" Roberts. I have been banned for 189 days, 21 hours and 53 minutes. I wish to be unbanned.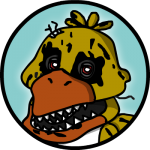 Hi Kizzy,
Here's our response. I will start by addressing the main reason of your ban.
Thank you for finally clarifying the true and main reason for the ban, which contrary to previous statements, is finally revealed as the Fleshmonger event.
The Fleshmonger was the catalyst that lead to your ban, but you would not have been banned for the Fleshmonger if you hadn't had a 2 year history of drama before that. Additionally, you would have been unbanned if you had simply submitted a normal ban appeal and acknowledged why your actions weren't allowed on the subreddit.
Once again, you try to predict my intent, which is wrong. Only I know my intent. Let me lay it out.
Assuming that your intent was simply to change policy, with no desire at all to stir up users: Regardless of the intent, we believe your actions were/are a problem for the subreddit. Even after we've stated that we believe your behavior is an issue, you have not acknowledged it or attempted to behave differently. Even if you did not intend certain situations to cause drama, they did. Multiple times. Even if you are repeatedly causing dramas unintentionally, that still shows a problem with your behavior, as clearly the way you're acting leads to these dramas.
I have never tried to fuel drama – which is the act of perpetuating and inflating the drama. This has not occurred. Ever.
Perhaps you don't believe you've done so, however our mod team does.
So far, you have cited 2 issues.
In the response to you above, we cited 6 issues.
FreeBlue
You say it no longer matters because it's a "meme", but when it happened, it was very real and caused unnecessary drama. Additionally, regarding your "I like to piss people off comment". If you admit that you enjoy pissing off a select few people, we have reason to believe you enjoy pissing off other people as well.
Dolls and BaseTown
In both of these situations, you took things that people were talking about, and attempted to fan the flames of drama by writing articles/posts about them. Whatever your reasons, this caused an uproar. You pushed the drama and helped enrage the community to the point where BaseTown was forced to concede. While the Dolls drama didn't cause as much drama as some of the others, the issue is the same. You created an article to get people riled up about something.
What I'd like to know, is how the Fleshmonger event – the pushing of moderator ethics – in any way relates to any prior drama, even by your definitions.
The Fleshmonger campaign was seemingly intended to cause unnecessary drama about something you felt was important. Based on your history, it's pretty clear how this event would have turned out. Perhaps it was meant to be "for fun" but elections by their very nature are intended to incite crowds, to win using big and dramatic ways that rile people up. We don't need to be able to see the future in order to accurately predict how an event like this would turn out. And, similarly to the BaseTown drama, we believe it would continue to be pushed by those who believe it until their demands are fulfilled, regardless of if we or other users believe otherwise.
I know I stand with the community here. You want to try to face off your ban reform post with mine? We can do this. Let's go for it. Do a poll. See who wins out policy-wise.
Please refer to the post we made about our ban policy where users were free to comment and leave feedback about our ban policy. We find this to be much more effective than a poll. Note that the response to our ban policy is overwhelmingly positive. We welcomed dissenting opinions and did not remove any.
But further to that, what part of that implies it is an unsafe and uncivil event? (Regarding Fleshmonger)
We never said that it is "unsafe and uncivil". It would have created needless controversy and drama that has no place on the subreddit.
I'd no longer consider it defamation as per his insulted reaction to the aforementioned Manly incident
If I recall correctly, I never actually commented on being offended by what you said, so I'm not sure why you keep bringing it up. We included it to point out how you're making jokes at the moderators' expense, and it was a single comment in a larger assortment so singling it out seems unnecessary and removes the context it was presented in.
tell me how an animation of Invaderzz being screwed by Popgoes and Jdal is "A false and unprivileged statement of fact that is harmful to someone's reputation, and published "with fault," meaning as a result of negligence or malice", as per the definition of defamation.
Clearly something like without permission of the users involved would be extremely disrespectful and meant as an attack on the users involved regardless of whether or not it fits the dictionary definition of defamation.
they can be banned for even saying my name nowadays
This has not happened. It is simply untrue.
Tell me, what harm has it done, or will it do?
This was answered above, but the answer is that we believe it would cause drama.
---
In order to be unbanned, we would like an acknowledgement that what you did and how you've behaved isn't allowed. Additionally, we'd also like a statement from you that you will be making efforts to change your behavior, and we'd like to see you make a commitment to that statement after your ban is removed.
As subreddit moderators, it is our job to make decisions about what we feel is and isn't harmful to the subreddit and its users. We believe that your actions and behavior (listed above) are harmful to the subreddit. You do not believe they are harmful. That is fine; you're free to disagree with our decisions, as is anyone. However, if you wish to be unbanned from our subreddit, you must acknowledge that your behavior is not allowed and strive to behave differently. These are the terms we have given you if you wish to be unbanned.